Navigating the new Alzheimer's landscape: looking beyond the treatment
Alzheimer's is the most common form of dementia affecting over 55 million people worldwide. The impact of the disease infiltrates all aspects of life – not only does it steal time with loved ones, it also has a broader economic impact. It is estimated that the global cost to economies is 1.3 trillion US dollars, of which 50% of these costs are linked to informal carers and their role in supporting loved ones.
For years, the condition has been managed with treatments that alleviate the symptoms of the disease, but not the root cause.
However, after a 20 year drought, the FDA approved 2 novel treatments that slow the onset of Alzheimer's Disease. This turning point in the dementia fight has generated a ground breaking shift in both healthcare professional (HCP) and patient opportunities. Aducanumab (Aduhelm) and Lecanemab (Leqembi) were both awarded accelerated FDA approval, due to their disease-modifying capabilities.
Furthermore there is now set to be an explosion of treatments available with a further 141 drugs being tested in clinical trials and 22 disease modifying treatments (DMTs) in Phase 3 trials.
Whilst this is undeniably incredible news for patients, how can pharma organisations navigate this unprecedented and uncertain crowded marketplace? There is now a new unique challenge for those with molecules in development – how can they effectively position themselves to stand out from the crowd amongst the chaos? 
Eleanor Ingram an Associate in Incite's Health team shares some ideas around the value of looking beyond the treatment and 'bringing the outside in' to support the development of an effective positioning strategy in an increasingly crowded market.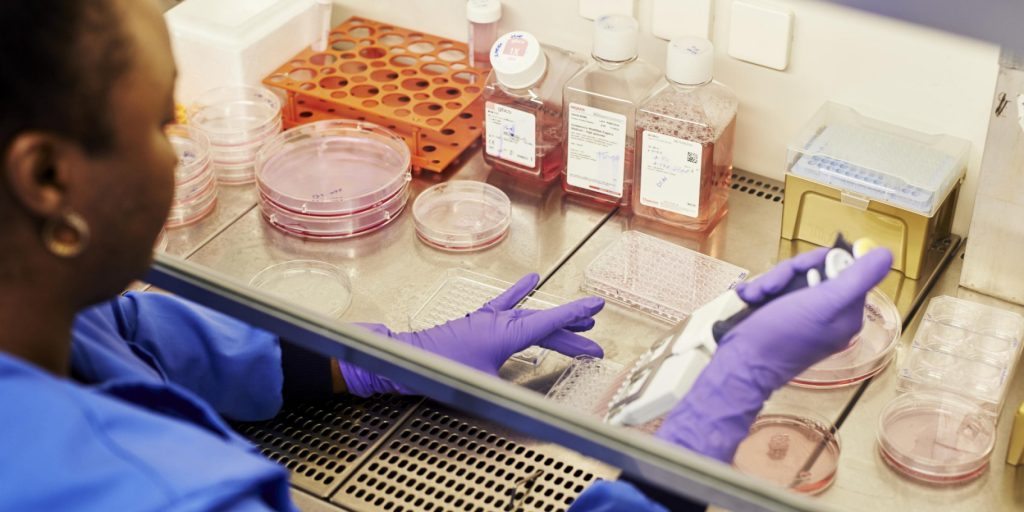 There is an overwhelming amount of theory that characterises the 'right way' to develop a positioning strategy. For example, Trout and Ries speak to the importance of positioning in the mind of a customer, and Bernard discusses a transition to positioning 2.0 in pharma where launch companies should be motivated to positioning earlier in product development.
But what is clear in this new Alzheimer's treatment landscape, and also reflected in more and more pharma launches, is that you can no longer rely on your molecule/brand alone to drive launch success.
Alzheimer's is such an emotive topic with complex nuances, so it's imperative to consider more than just the treatment benefits in order to effectively compete in the market. It's no longer about creating a narrative around the brand/product, but ensuring that your narrative works in the context of the space you are launching into.
So what are the key things to consider when looking beyond the treatment?
Who are we speaking to? – The primary focus is no longer the health care provider alone – there are multiple stakeholders that need to be considered when exploring potential territories including patients, caregivers, payors and the list goes on.
Historically the patient and HCP positioning are often developed by separate teams and independent from the market access team, but any successful positioning should act as a springboard for all potential targets before being tailored successfully through your communication strategy.
When should it be considered? There are a number of potential aspects that fall into this:
Understanding the current key competitors and those likely to launch in the future – where are they going to be positioned and where are the opportunities for new options?
Understanding the needs across the journey and the key trigger points to anchor the decision making process.
What is the story about the brand? As with all good things, they land better with an emotional connection.
Understanding the market tension you can resolve with your positioning strategy is key and needs to be core to how you communicate your unique brand offering.
Where is the stretch? Alzheimer's is such a debilitating condition for all involved and delivering a treatment alone isn't enough to build brand equity.
Positioning should take on board the more holistic offering that the company can bring to the table e.g. support services, patient education, HCP training etc.
It is an incredibly hopeful time for patients and caregivers who have battled with the emotional and economical burden of Alzheimer's. But the challenge lies with pharma to look to the wider Alzheimer's community to understand how a brand/product can best serve them. Only by looking beyond the treatment and trying to bring the outside in can pharma drive a successful launch and build brand equity.
If you would like to discuss any positioning challenges, we would love to hear from you.