Think like a startup: 3 things big corporates can learn from the entrepreneurial mindset
In this week's blog Matt Collins, Senior Principal in the Services team shares how large multi-nationals can learn a thing or two from start-up mentality.  
---
My wife Kirsty recently started her own 1-to-1 life coaching business, and in the process she remembered her husband was, quite conveniently, a consultant in marketing planning and strategy.
Despite having worked on various high-profile challenges for some of the world's largest companies, never has my knowledge come under higher scrutiny or pressure!
Luckily for me, there are many marketing truths that apply regardless of organisation size. And maybe a few things that are easier to see as a start-up and risk getting lost as you grow.
To keep things short, here's three of them.
1/ Moving fast, and then adapting is better than delaying for perfection
Sure, there is absolutely a need for the minimal viable product to be, well… actually viable. But trying to perfect it is less important than getting out there and getting started.
For Kirsty, this was the website; which she agonized over long after it was already looking great. However, after convincing her that launching it would give her more satisfaction than perfecting it; everything became real and gave her the momentum to work on other marketing efforts. Not long after, she got her first international lead through the website! Since then, she's made tweaks/changes, but it's been super easy.
It's often better, or at least more pragmatic to take the 'good enough' approach, than wasting time over 'perfection' that hasn't even been field-tested. You might find through this very realistic 'test and learn' process that you get to a winning solution much faster.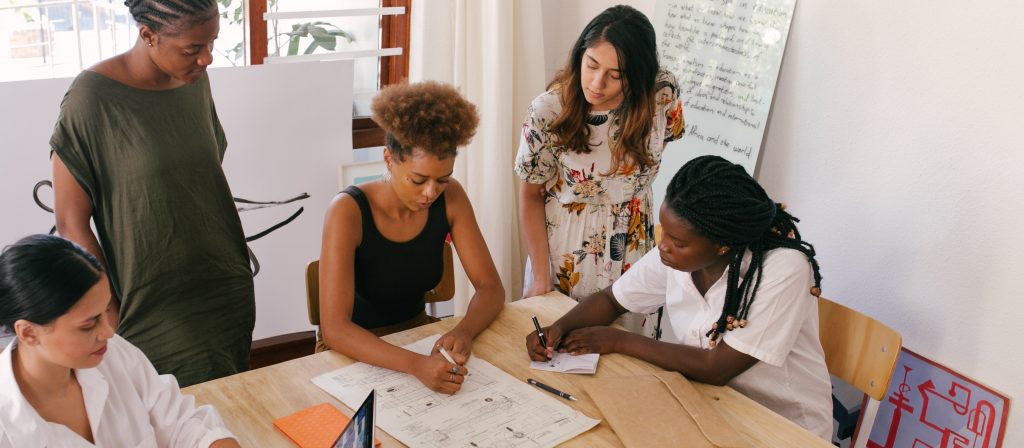 2/ Positioning matters, but so does scale
Knowing what makes your proposition different, and who it's for is obviously important – but don't limit your opportunities.
Kirsty was keen to make sure her coaching packages were aligned (content, tone etc.) with who she'd identified as her key target. But over various iterations, we made sure that this wasn't the only type of person she was going to get.
You might have your best hit rate among a certain audience, and it may make sense to direct spend at them, but if this target is a much smaller group, you could be missing out on a variety of other buyers – limiting the scale of your success. You can even look at extending your priorities to try maximise return; instead of throwing the proverbial kitchen sink at one or two primary targets, consider what the secondary ones might be and allocate resource accordingly.
So by all means, consider how and where your branding communicates to the targets you've identified, but still allow the core offer/benefits to have broader relevance and reach – you never know where the 'tail' of missed sales might be.
3/ Planning not just FOR growth, but beyond it
All brands, products, companies want to grow. We either set, or have targets set for us to achieve this. But how often do we plan for what happens after? Have we thought about how things would change if/when we did:
Break into that market?
Become the category leading brand?
Shift that customer behaviour?
Would we know how to segment it, sustain it, measure it on an ongoing basis?
Even in this early phase Kirsty and I worked together to plan out how she might approach her CRM, allocating leads even in a rudimentary fashion based on where they are in their 'coaching journey', and what she might learn from that pipeline with growing experience in converting it.
Rather than reacting only to the immediate goal, or the next target, it's always worth thinking how we're equipped for what happens next. Whether that's getting your first few leads as a startup, or launching a new product into a well-established portfolio – what operations or feedback systems have you put in place to enable continued momentum and growth? This can often be the difference between short-term and sustainable success.
It's truly exciting to be right at the beginning and think about where a business can and will be with the right sort of planning, as well as how it can continue to greater success.
---
Regardless of organisation size, many of us are under pressure to deliver more with less – which is a lot easier with well-structured thinking. In our recent webinar we shared our tried and tested critical thinking tools which help to do just that. Register to watch the webinar here.
If any of these have made you think about things you'd like to really get started with, but need a bit of input to structure it, get in touch!