Urban food trends & the impact of the digital revolution
As you may have noticed from our consumer team's previous blog, which neatly equated the formulation of demand spaces to the baking of a cake, we love talking about food.
In April, our STRAT7 sister agency, Crowd DNA, published City Limits Volume 9: The Super Food Issue, highlighting what's happening in the food and dining sector in cities around the world, after a challenging few years.
A striking piece about the impact of digital trends on city food culture caught our eye and made us wonder – where will digitalisation take us next, and can the force of technology be resisted by the power of human needs?
In our latest blog, Lindsay Wright, director in our consumer sector team at Incite, reflects on a couple of the key trends highlighted in the report and what they mean for those in the food and dining sector.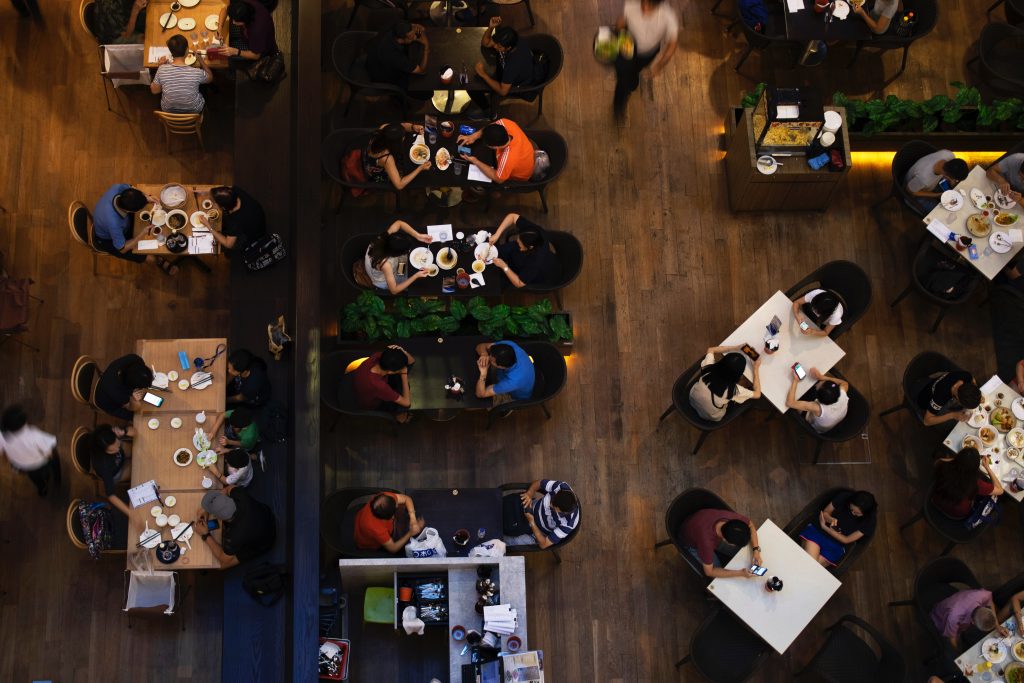 The Covid19 pandemic accelerated consumers' use of digital in both the hospitality and grocery sectors, seeing radical shifts in behaviours and experiences, with more innovation doubtless to come.
Here are a couple of the observations made in the article and some thoughts on their impact.
1/ Digital delivers high speed convenience without leaving home
With the rise of digital has come the demise of planning. City customers are now able to have the grocery item they forgot (or the dinner they don't fancy cooking) delivered to their door in as little as 15 minutes, transforming how consumers think about their shopping and eating habits.
By triangulating data sources such as ordering history, geolocation, and time of day together with deep customer insight, businesses can capture these "unplanned" occasions by anticipating and meeting needs almost before the customer realises that they have them. This opportunity for personalisation done well can build customer relationship and enhance brand loyalty.
Convenience may be king, but food and drink has undeniable and deep cultural and emotional roots. In response to this, businesses will still need differentiate themselves using more emotional platforms, such as family, tradition and heritage, comfort and indulgence.
2/ Brick-and-mortar sites may struggle to stay sustainable due to digital delivery
Some fast-food restaurants are protecting profitability by moving to micro footprint branches or even drive-through formats to serve the increasing demand for speed and convenience whilst reducing premises costs. Digital ordering is driving growth for these "collection" outlets, providing efficiencies for both customer and provider by avoiding the slowdown of guest decision-making at the arrival point.
But does this hail the death of the restaurant? To protect sit-down restaurants, businesses may need to develop ways of attracting consumers to their premises with "value add" experiences that can't be delivered on solely digital channels – finding ways to connect with human needs and enhance quality of life through in-person community.
---
Much like balancing the utterly un-replicable taste and super convenience of ordering a takeaway with the perhaps less desirable impact on our health, there are many pros and cons of digitalisation in the food and drink sector. To read about some more of the innovative food, drink and dining offers that are manifesting around the world, do download Crowd DNA's City Limits Volume 9.
If you are looking for someone to help you navigate the impact of digitalisation on your sector, or better understand your customer's path to purchase, please do get in touch.