Research has got talent – but for how much longer?
The research sector is at crucial risk of losing talent. The Market Research Society recently published an industry report (June 2022) that explores what is driving the current talent shortages in the research and insight sector. The report highlights that the shortage of strong candidates is evident at all levels, with a notable pain point at junior and mid-level. This is our call to action; we need to act now, or our young talent may leave the sector.
Whilst there is a range of challenges that the sector needs to address going forward, one thing is clear – we can do more to help and support the newer and more junior people in our industry.
I recently hosted a panel discussion at the &More Young Researcher Network Conference 2022 with the aim to empower and inspire fellow young researchers to feel more confident and make their voices heard within their organisations. Whilst there are things young researchers can do on their own, it was clear that there is real value in having someone 'in their corner'.
Here are three ways identified at the conference that more senior leaders can do to help support and boost the confidence of newer and more junior colleagues:
1 / Make time
Taking an active and genuine interest in someone's progress and wellbeing seldom goes unnoticed, and can make a huge difference to their confidence and learning. Making time for someone can come in many different shapes and forms, whether it is formal or informal mentorship, lending a helping hand, or a quick catch-up. The most important thing is that time is dedicated, creating a safe platform to talk about their thoughts, feelings and needs.
2 / Listen
Young researchers have a lot to say and contribute, but sometimes they don't feel that their opinion matters. I encourage you to invite newer and more junior colleagues to the decision-making table and actively ask for their points of view, both on project work and in business operations to ensure individuals on all levels are listened to. Young people want to be heard and have a voice but need attainable platforms to do it on.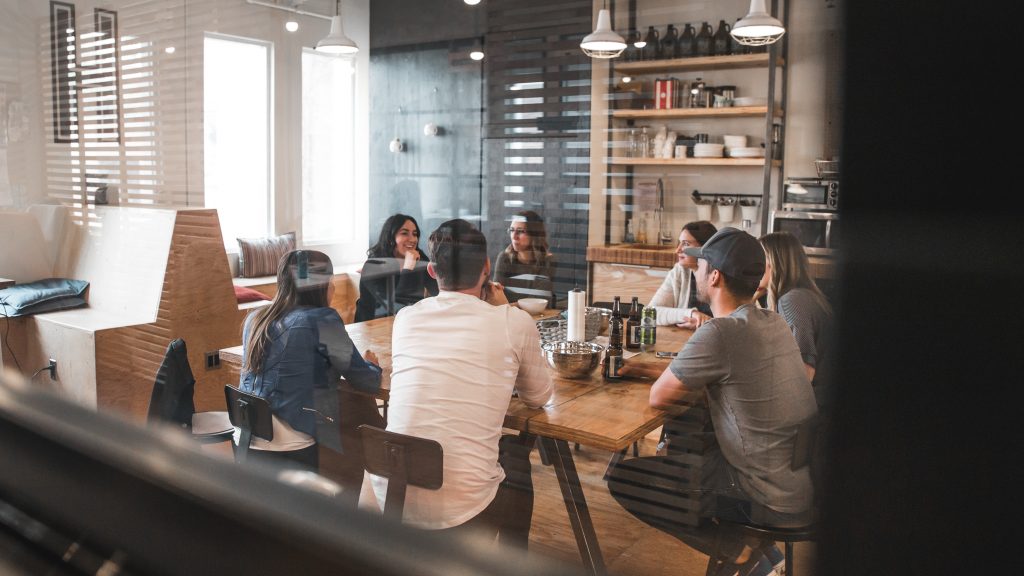 3 / Encourage
It's common for young professionals to suffer from imposter syndrome, causing feelings of self-doubt and lack of confidence. Feelings of inadequacy, low self-esteem and anxiety are all things that can result in poor mental health. Normalising insecurities and encouraging conversations about them can help boost someone's confidence, as they can either get the reassurance or help they need to overcome them. There is so much one can do and learn in the world of insight and for someone new in the industry, it can be overwhelming. It can make a big difference if someone experienced helps navigate our broad industry and highlight good opportunities. For example, do you know someone in your network that would be a good contact? Is there a conference that you think they would be interested in attending? Have you recently read an article that you think they would be interested in reading?
Lend a kind ear or helping hand, and don't underestimate the difference you can make.