How to align people, purpose and profit
Over the last few months, we have talked and shared a lot about what human centricity means to us as an organisation. As Stefan shared in his foreword a few weeks ago, the idea of starting people-first is central to us and our work.
As the first few rays of hope break through the thick cloud of pessimism that has gripped us for over a year, it has prompted me to think about the coming days and ask the question:
How do organisations (including ourselves) re-energise and motivate their staff by bringing a sense of purpose to their lives?
As businesses look to return to growth, aligning the organisation's purpose with those of its staff is critical. If we can get this right, we can help our organisations become more fulfilling places to work and also tap into the enormous business potential of a purposeful workforce.
When it comes to the work we do for clients, we have seen first-hand the benefits of motivated collaborative working – the experience is more rewarding and the plans and strategic choices that are made yield better business outcomes.
Below we have shared a few principles and frameworks that I hope can provide some food for thought and trigger some positive internal change as well.
Post pandemic priorities
The pandemic has made us all re-evaluate our priorities. And, as leaders we have had to reconsider our priorities towards our staff in terms of their wellbeing, resilience, and purpose.
The reality is that our people are reconsidering us as employers too. In a survey conducted by McKinsey, nearly two-thirds of US-based employees said that COVID-19 has caused them to reflect on their purpose in life. And nearly half said that they are reconsidering the kind of work they do because of the pandemic.
Employees expect their jobs to bring a significant sense of purpose to their lives. Employers need to help meet this need or be prepared to lose talent to companies that will.
To

help meet the needs of staff better

, consider these

 key

actions

:
1 / Take a risk in investing in your staff to help them find their purpose
A few years ago, we worked with Mavericks Unlimited on a coaching programme to help our Principals find their purpose and use this to help shape their development plan. When we embarked on this journey, we recognised that there was a risk that we could lose some of our best people if their newly found purpose meant they didn't feel there was a future at Incite. I am pleased to say that it was a risk worth taking! Not only did each of the Principals stay, but we have benefited hugely from their contribution in the last 2-3 years.
A concept that was central to this programme was Ikigai. According to the Japanese, everyone has a hidden Ikigai. Finding it requires a deep and often lengthy search of self. Such a search is regarded as very important, since it is believed that discovery of one's Ikigai brings satisfaction and meaning to life.
Ikigai sits at the intersection of four components: what you are good at, what you love, what the world needs and what you can get paid for.
If you are interested in this concept, you can read more about it here.
2 / Identify people's motivations for work and create opportunities that align with these
A framework we use regularly with consumers can be helpful for identifying how to align teams' motivations with tasks and roles.
The framework has two dimensions:
1 / A personal dimension: How we feel in relation to ourselves. In this we are trying to balance the tension that exists between enjoyment and control.
2 / A social dimension: How we feel in relation to others. This is where the tension is between trying to fit in vs. standing out.
Applying this framework to how people feel about work can help uncover different motivations that our staff might have.
Providing avenues for people to explore these motivations while giving them a sense of purpose, can benefit the organisation as well. For example, someone who is motivated by Discovery, could be encouraged to identify innovation opportunities for the business. On the other hand, someone motivated by Respect could be encouraged to become an expert or a guru in a specific field. Someone who is motivated by making an impact on the Community, could be invited to lead a business's social initiatives.
Google has attempted to tap into one of these motivations by allowing employees to spend up to 20% of their working hours on developing their own innovative ideas while ensuring these align with the broader objectives of the organisation.
For our Planning projects, we apply this approach when forming the core client stakeholder group. Ensuring the team is comprised of individuals who have a diverse yet complementary set of motivations creates a stimulating environment that helps us identify opportunities that we might otherwise have missed.
Internally, we apply a similar approach when creating project teams by ensuring that individuals get the opportunity to work on elements that they are passionate about or are keen on developing skills in.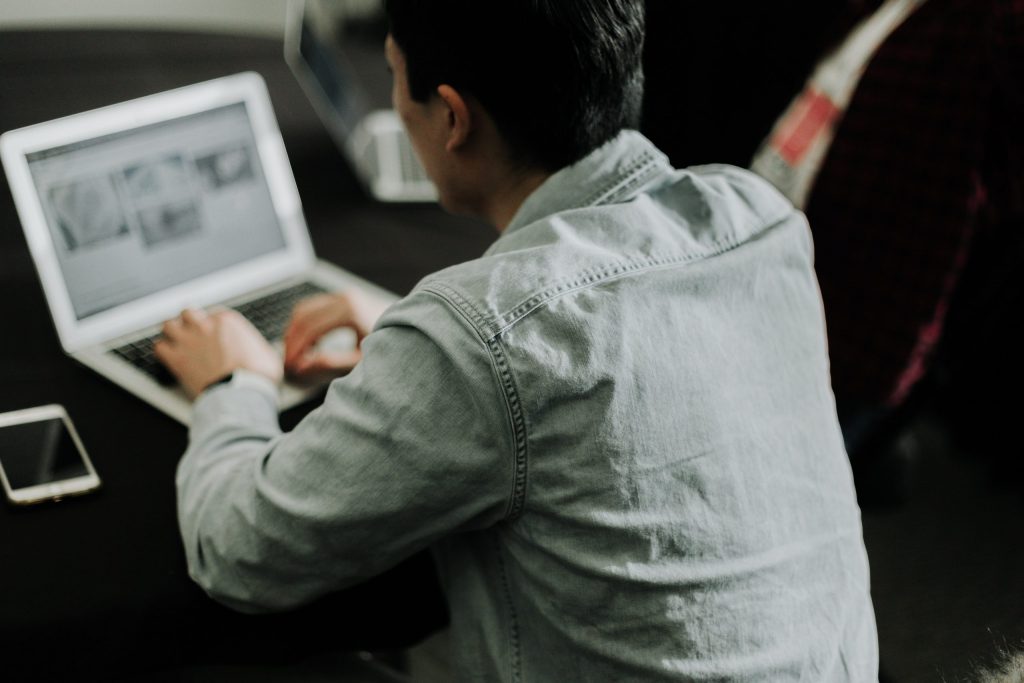 3 / Act now!
In March of 2020, we took a decision to create a new Director position within the business. This position was created to recognise and reward individuals who had built very strong commercial and trusted advisor relationships with their clients and had contributed to the business in this capacity.
The first three months of the pandemic disrupted our plans as we had to shift focus on the immediate business challenges we were faced with. Despite the unprecedented circumstances, we decided to pursue the creation of this position. In September 2020, we announced this position and provided a clear set criteria and roadmap to achieve it. I am pleased to say we have promoted a number of our people to this position in March this year.
It was tempting to hold off with so much uncertainty around us, but I am glad that we didn't and I believe we will benefit from this in the very near future.
The pandemic has meant that businesses have been cautious about people development and progression decisions. While caution, resilience and adaptability were the need of the hour at the start of the pandemic, it has also presented an opportunity to shape our future. We need to recognise and reward people now.
---
We are at a critical point where commercial success is more intrinsically linked to our people than it has been in the past. Creating a purposeful workforce is going to be a fundamental pre-requisite for a business to realise its full potential in the coming days.
There is a positive correlation between purposefulness of employees and their company's profit.