Christmas shopping in 2020
"Christmas is going to be a bit different this year."
For retailers, many already feeling the grave consequences of the pandemic, disruption to the Christmas selling season creates pressures which can be difficult to bear.
In this article we reflect on the consumer trends of 2020 and highlight some gifting destinations that are set to do well, despite it all.
How important is Christmas?
The average household spends about £800 'extra' at Christmas on presents and food. In gifting sectors such as jewellery and toys, about one quarter of total sales come in November and December alone.
And, with much of retail so hard-hit this year, that Christmas boost has never been so important.
What's likely to change?
(Re)channelling the love
Online shopping has increasingly dominated our festive spending. In 2019, 44% of total UK Christmas gifting spend occurred online, according to Deloitte. This year ecommerce is set for exponential growth as shoppers choose to avoid the Christmas crush in-store and turn to their devices. Key success factors will include guaranteed fulfilment and generous returns policies.
Gifts for a special season
With our lives having been so focused around the home, our Christmas lists are likely to follow. Gifts that will bring either comfort or excitement to life within our four walls will be the winners.
The likes of homewares and kitchen gadgets fit well into this desire for newness in our everyday. Presents which pamper and indulge will also prove popular, as we seek to give our loved-ones joy and relaxation in what has been a difficult period for many of us. Luxury bath products and candles for example, and gift confectionery and hampers, to fuel that festive cheer.
By contrast, uncertainty around future restrictions make 'gift experiences' less of a safe bet this year. Items associated with a world of going out and being seen are less likely to make the list: jewellery, high-end cosmetics, outerwear, and handbags just remind us there is no point "getting all dressed up with nowhere to go!".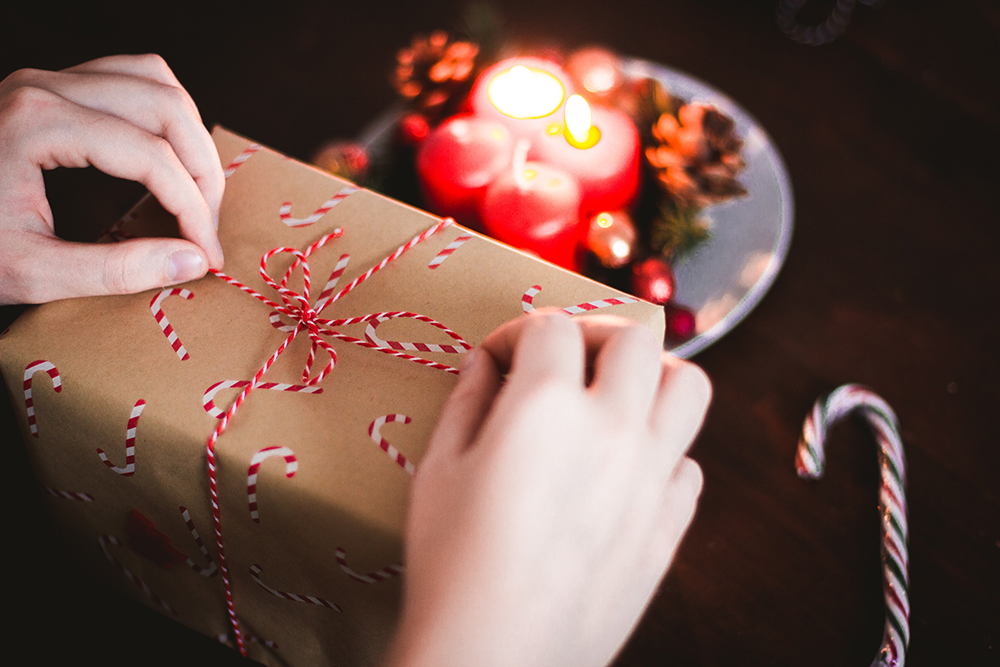 Our 2020 Christmas list
Based on the trends we have identified, we have picked some examples of likely winners.
This offer is built around the categories set to thrive. Indulgent candles and fragrance, homewares, cosy clothing and loungewear: highly giftable, an aesthetic with broad appeal, and hitting the sweet spot in terms of needs of the moment.
Already a Christmas staple, the White Company should be well-placed for special performance.
For those who don't want to give a 'thing' but can't gift an experience, food and beverage subscriptions are a decent substitute. During lockdown, many invested in home equipment for making better quality coffee. Services like Blue Coffee Box ensure these can be fed with the best speciality coffees from around the world.
Plus, they're ethically sourced and provide great product stories, helping to elevate coffee into meaningful gift.
Community spirit and crafting have been the unexpected stars of 2020. With this in mind, who would not want to support small, independent businesses and buy more unique gifts?
With many questioning their Amazon instinct, Etsy offers a good alternative for connecting with more artisanal products and sellers.
And, the homemade and craft aesthetic common on the platform fits well with the interests many have picked up during lockdown.
---
This year has been one of a kind. Aligning retails proposition to consumer needs and desires has never been more important. To better know your audience and understand how to position you offer to win, get in touch.