How is your business weathering the Covid-19 storm?
Are you sinking or swimming? And what can you do to help secure your future?
Over recent weeks, we've been working with clients to bring much needed structure to the commercial disruption caused by coronavirus and the ensuing lockdown.
Many countries and most businesses haven't experienced anything like this in living memory. It can be hard to make sense of it all. Many people are left asking: What does this mean for my business? Are others in the same boat? What next?
Using our proprietary Covid-19 impact framework, this week we bring you a short three-question quiz to help you answer some of these big questions.
Together these questions define a typology we've been using to help businesses navigate their next steps — which one does your business belong to?
We're working with businesses in every one of these segments. If you want to know more about how we can help, get in touch.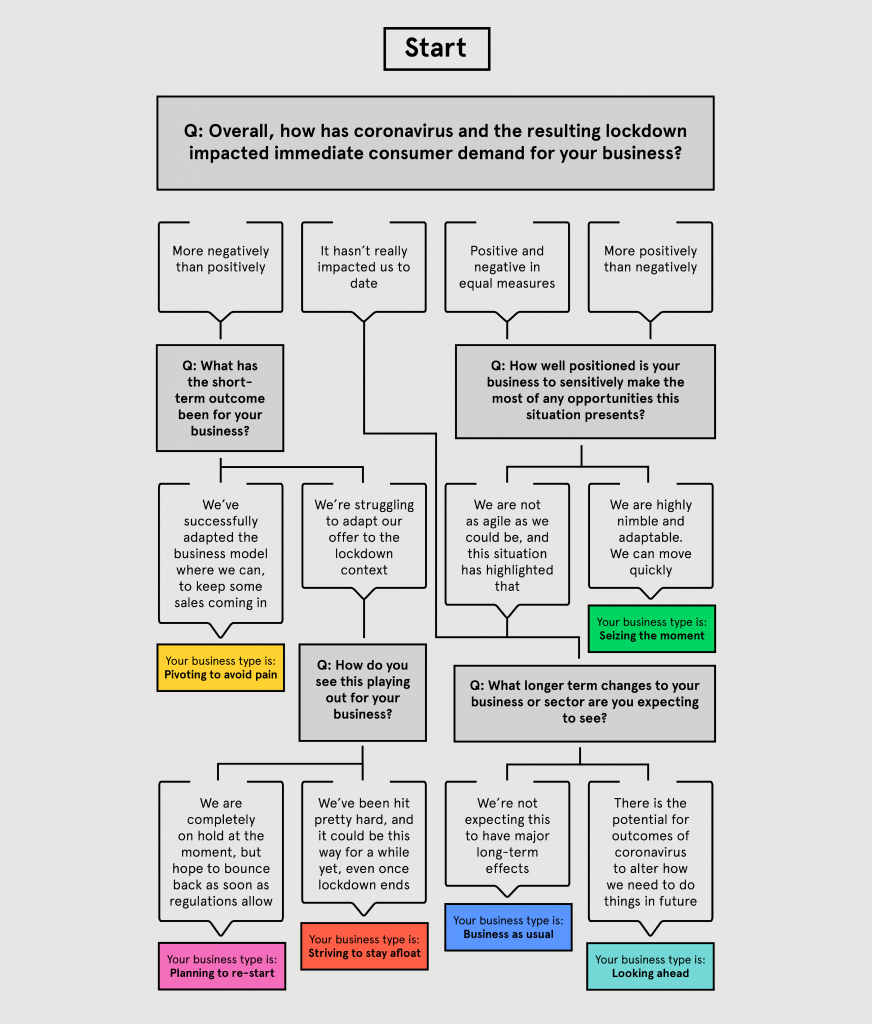 Find out more about your segment below: