Three things every business can learn from the world of retail
It's fair to say that it's a challenging time to be a UK retailer. A period of unseasonably warm weather (coupled with the celebration of a certain couple's nuptials) has provided a welcome short-term boost to retail sales, but longer term the picture has been far less rosy. This year, we've already seen several high-profile store closures announced, an embarrassing retreat and a number of profit warnings.
In that context, it might seem odd timing to release a blog praising retailers, but hear me out.
But first, some context: Incite recruits from a wide range of backgrounds, attracting people with different research specialities and sector experiences (and even some straight from marketing and advertising roles). I joined last September after nearly nine years spent at a specialist retail agency.
Rather than sticking to hard and fast client teams, we pick the right people for each project meaning that existing thinking is always being challenged and developed.  So, in the few months I've been here, I've broadened my horizons with clients in Finance, FMCG, Technology and Healthcare.
Whilst there is lots that clients in these sectors do right, there are also a number of lessons they could learn from the world of retail.
Each and every customer touchpoint is important
There is a vast array of possible touchpoints between retailers and their customers – in-store visits, online visits, calls to the call centre, web chats, deliveries, returns, social media interactions and so on.
This is a double edged-sword; many brands would envy a greater opportunity to interact with customers directly, but it does add pressure to perform across a number of fronts.
This pressure can lead to retail tracking programmes covering every possible micro-interaction (producing KPI dashboards longer than your arm), but at least they are recognising the importance of this stuff. So far in other sectors I've been dismayed to see grossly under-developed consumer-facing websites (Health), extensive brand tracking but little knowledge of actual product satisfaction (Tech) and highly variable experiences by channel (Finance).
We work to help our clients understand where customers are interacting with their brands and ensure they're being left with a consistently good impression at all times.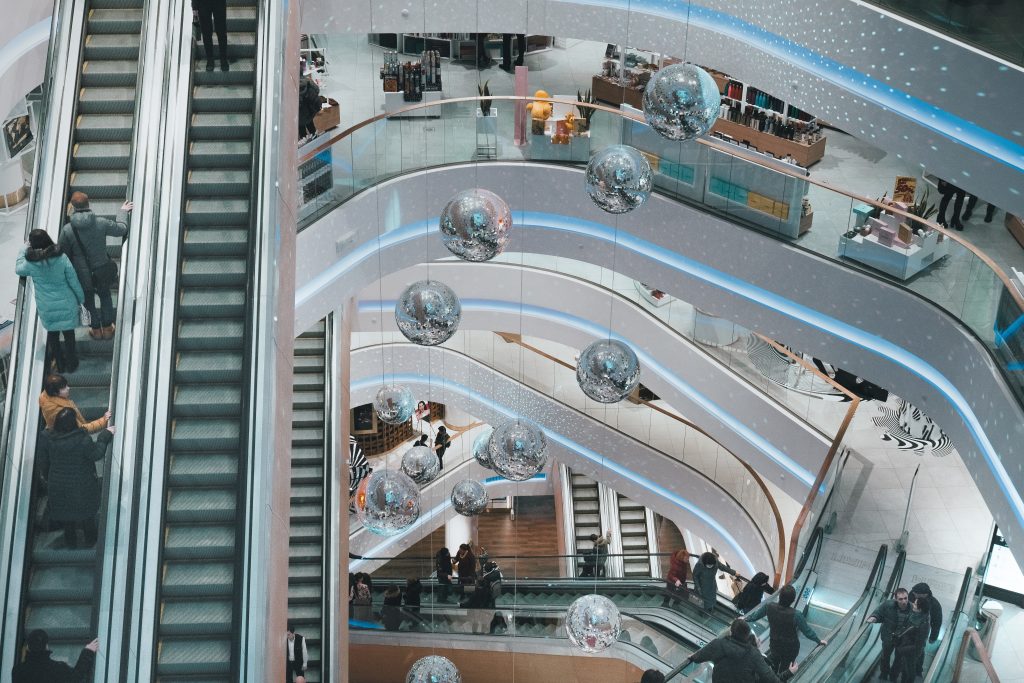 Give things a go
The mantra 'Fail fast, fail often' might have been born out of Silicone Valley, but it is often best embodied in retail. While it's true that a large store estate can lead to inflexibility and rigidity, retailers' penchant for store-level (and often department-level) customer experience measurement provides the perfect tool for assessing new ideas and initiatives. As a result, localised service and experience trials are common.
I've seen this much less in other sectors, with regulatory restriction (Health, Finance) and cost of NPD (Tech, FMCG) commonly-cited reasons.
If there are barriers to trying new things, work within your limitations. If you can get useful data back, accept trade-offs on who you test with and how developed the product or service might be. Testing a raw description of an idea with families of colleagues is almost always better than not testing at all.
Don't forget why customers come to you
In my experience, most retailers have a pretty firm idea of who their customer is, the needs they have and how their brand can help meet those needs.  Much of retail's recent struggles are down to a failure to understand how these needs differ by channel.
But this is now improving.  Retailers are renewing their focus on customer service and experimenting with different formats and designs as customers' bricks and mortar behaviours continue to evolve.
In other sectors, businesses can often feel further removed from their customers.  This can be for a number of genuinely good reasons: fewer direct touchpoints, more restricted access to data and a wider portfolio of products, and hence, a more diverse customer base to understand.
Remedy this by embracing and championing customer segmentation and closeness initiatives, and, above all, always be asking why the customer does (or should) come to your brand rather than any other.
To understand how we can give a fresh perspective on your business, regardless of sector, please get in touch.
Related blog on creative development research.