Behaviour change in action for Mölnlycke
Epaderm's challenge
Epaderm had a small market share in the OTC space, despite fairly successful distribution build in the previous 12 months. To gain critical OTC share, a clear proposition for consumers and targeting of specific segments via most efficient channels was required for the brand.
The classic approach for brands such as these would be to drive recommendation through GPs. However, primary care seemed to be becoming less influential on parents' choice of children's eczema solutions.
What would it take Mölnlycke to grow Epaderm into a £10m brand in the OTC channel within two to five years?
Applying the model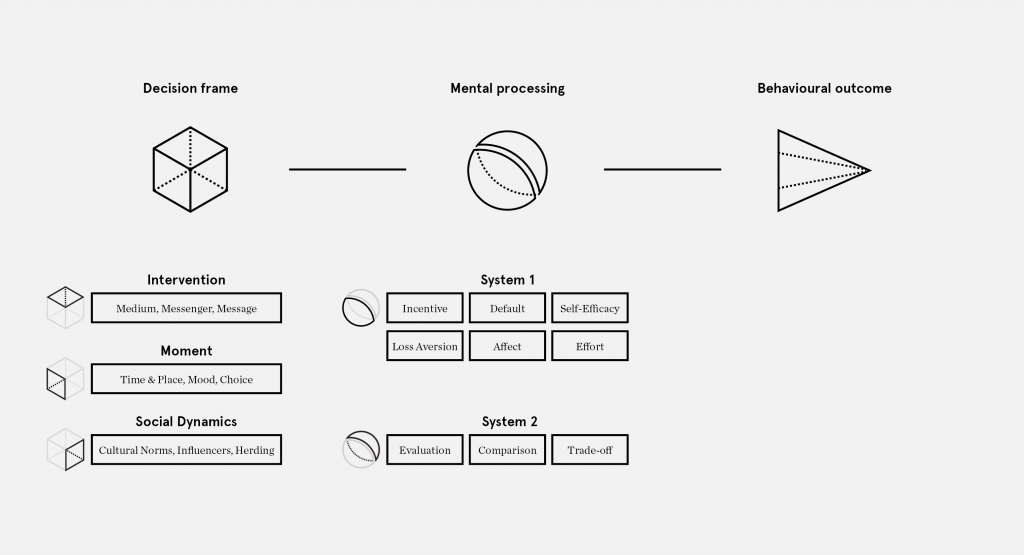 We defined this in behavioural terms. What was inhibiting consumers to adopt the brand and what triggers would change their behaviour?
New types of intervention

Our research built out an understanding of consumer and pharmacist perceptions and behaviours and their response to new propositions.
This supported strategic recommendations on how to shape the Epaderm offering in the digital space (including marketing angle and relevant digital channels) and identified digital channels that present the best opportunities to reach target consumer segments.
As a result, Mölnlycke launched #FreebieFriday – free samples via social media – and a targeted campaign via Mumsnet.
Taking account of human biases 

The #FreebieFriday campaign leveraged the 'incentive' bias. While promotions of this kind are broadly used in mainstream product marketing, it was relatively novel in this category.
Real patient case studies on Mumsnet exploited the 'self-efficacy' bias by showing the impact of treatment on children's skin and everyday lives. Parents would feel empowered that other people like them were having a positive impact on their children's wellbeing by using the brand.
Brand impact

These interventions worked: Social media encouraged trial, drove usage and purchase. Brand followers online increased 323%.
In 2015, Epaderm became the fastest growing brand in the OTC Dry Skin category, surpassing £2M in retail sales.  In January 2016, Epaderm was awarded pharmacy product of the year.
"Incite's behaviour change recommendations enabled us to confidently sharpen our messaging and adapt our offer.  It has had a concrete impact on our activity, and on sales of the brand as a result."
Dan Dummer, Head of Business Development, Mölnlycke