The impact of a new office
It hardly seems possible that we are already coming up to the first anniversary of our move to our new Soho office. But while the time has flown, it also feels very much like home, and it's worth reflecting on the impact it's had on us, our clients and our business.
For those who haven't visited us, we relocated to Soho Street at the beginning of February. The space is larger than our old offices in High Holborn and differently configured. Key changes have been the addition of a viewing facility – which Dinisha describes in more detail here – and a move to a fluid working space.  This is not just a new way of describing 'hot-desking'. We have different spaces for different tasks: one and two-screen desks for detailed data and design work; touch down desks for more straightforward work on laptops; standing desks for those who need them; and informal breakout areas with furnishing, screens and write-on walls. And, brilliantly, over half of our furniture is recycled or upcycled, including some signature pieces made from diverse materials like scaffolding planks, decommissioned fire brigade hose and leather offcuts. We also now host small teams from our St Ives sister companies Amaze (digital activation) and Branded3 (SEO).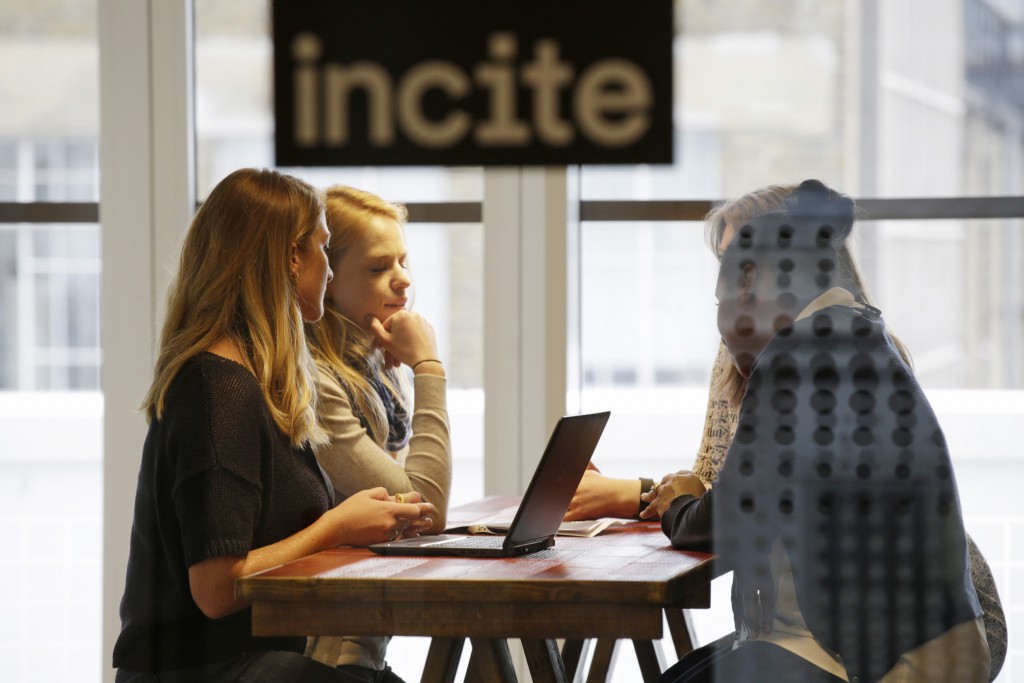 As the longest-serving Inciter (14 years and counting, only outdone by our remaining founder!), I've worked at three different offices as the business has grown and evolved and this is, hands down, my favourite. What's striking about our new office is how it's challenged us to return to our roots of being flexible and collaborative in how we work with each other each day. Every day we sit in different places, with different colleagues, which adds variety but also serendipity to the mix. Different projects give us the excuse to move around the space during the day too: good for the soul and the step count!
What's been most striking is how much clients love the space. Many do not have their own offices in central London and it's a home from home for meeting rooms, Wi-Fi and coffee. The layout lends itself to workshops – an increasingly important part of our work – and we're facilitated many day-long (or more) planning and activation sessions with insight, marketing, category management and innovation functions, as well as our clients' other marketing agencies.
Two of those clients are Premier Foods and BP, who are now frequent visitors…
'The new offices give us a great place to get away from our familiar office space. Incite have facilitated multiple cross-functional planning sessions for us here. It's always a pleasure to be in an environment which is different, but professional and welcoming for all our internal stakeholders."
Paul Chapman, Director – Insight, Business Analysis & Shopper Marketing, Premier Foods
"What can I say… Great space – welcoming and informal.  An ideal drop in!!"
Paul Davies, Customer Insight Manager, BP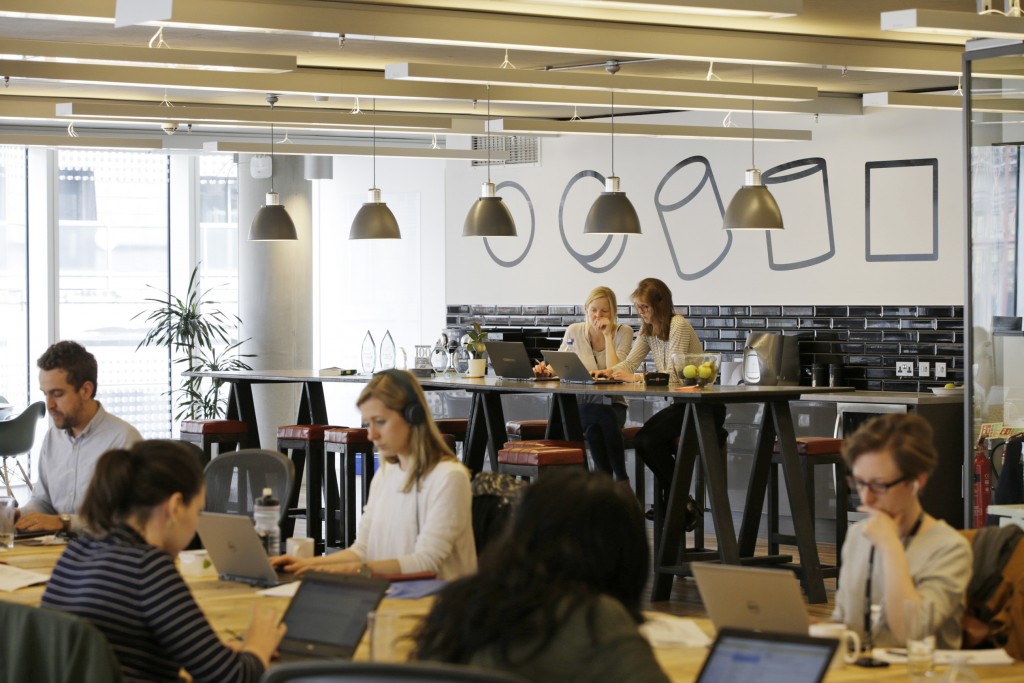 If you haven't visited us yet, find an excuse to soon. We'd love to see you and show off our new home.